Character News - pasta making class in Italy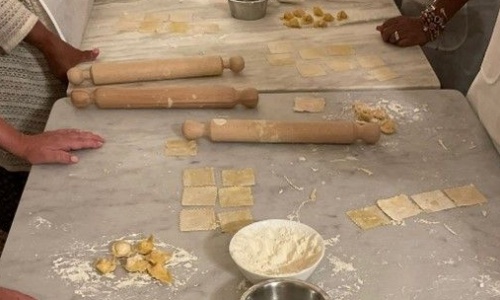 Will H (Y9): I was in Florence, Italy and did a pasta making course for the day.
We were taught how to make pasta by hand with flour, water and eggs, we needed to use 100g of flour and 1 egg per portion. We made 2 different versions of ravioli with ricotta and nutmeg, and linguine using a chitarra tool. We ate it as our dinner and it tasted great and watched a little video about the history of pasta in Italy, and it was really fun.