Character News - Harvest Time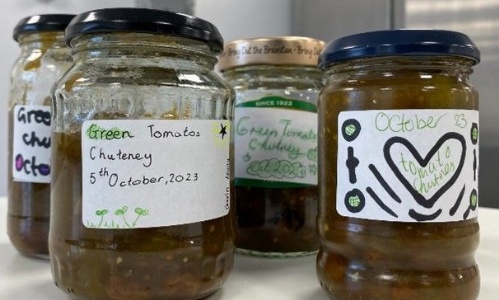 The North Cestrian Gardening Group has successfully harvested their crops. Several have been used by the canteen staff in the ingredients for meals and the green tomatoes went into creating a tangy chutney! We just need a cheese and crackers group now!
Thanks to: Alice R, Max F, Gavin L, Aidan F, Naomi M, Tze Yan, and Ariana S.