Character News - Sponsored Row!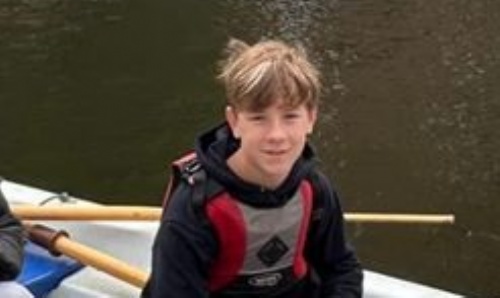 Will H (Y9): took part in a sponsored row with Trafford Sea Cadets.
The Sea Cadets are a charity and amongst other things, we have a number of boats that need repairs and maintenance and we need to raise £5000 to cover the cost of this.
"It was a long day and an early start but it was brilliant - I really enjoyed it. I love rowing - it's good exercise and requires coordination as a team, and it was great to be out on the water despite the rain! We rowed 20 km along the Bridgewater Canal from Broadheath to Deansgate Basin, stopping for a lunch break at Stretford. I raised around £750 individually in sponsorship money. I have also been awarded both my Competent Crew and Coxswain badges for rowing activities I have enjoyed with the Sea Cadets over the past year. It means that I am qualified to take a competent team of rowers onto the water without an instructor if the opportunity arises."