Our History
Welcome to North Cestrian school
We hope you will enjoy the following information summarising some key points in our school's history.
In 1872, the original house called Fernlea was built. It was owned by Mr Armitage, an industrialist.
In 1908, the house was extended to build a ballroom which has now become the library and a conference room.
In 1914, the house was purchased by the Belgian government and used as the Belgian Consulate.
In 1925, the house was purchased by the Co-Op and used as a welfare centre.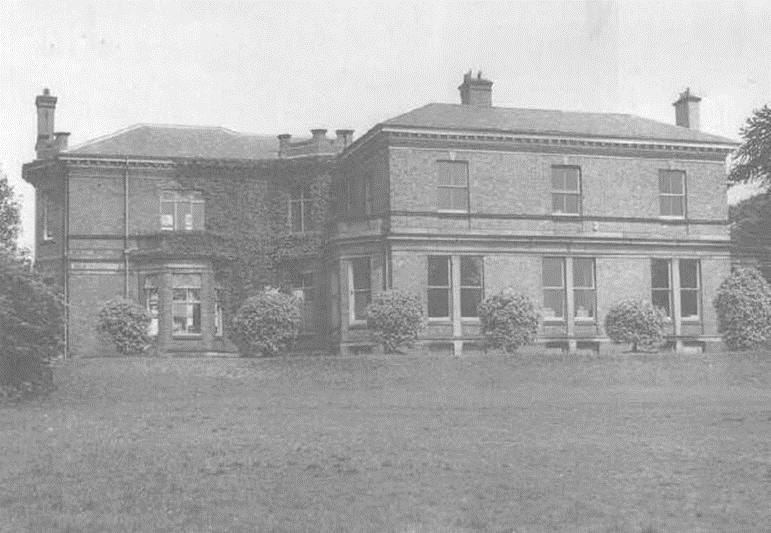 In 1950, Mr Walter Hamblin retired after 17 years as Headmaster of Altrincham Grammar School for Boys.
In 1951, he decided to open a school with a grammar school type of education and rented a room in Fernlea (this is now the headmaster's office) which he used as a classroom
The school opened with 26 pupils who were all boys.
Mr Hamblin called it North Cestrian Grammar School. (Cestrian is Latin for Cheshire.)
How is it pronounced? Classical Latin would have it as a soft C as in 'et cetera'. Tradition has it, however, that Mr Hamblin preferred a hard C as in 'calendar'. In any event, no one alive has heard a Roman, so you can pronounce it either way.
---
The school crest
The crest which is a wheatsheaf is a variation on the Cheshire County symbol. It can symbolise a variety of things:
The harvest of educational seeds sown
The idea of we are stronger together
Working hard to produce good results
---
In 1958, the school purchased the building from the Co-op.
From 1959 to the present, school buildings have been gradually extended with new buildings added.
In 2008, the school became coeducational.
In 2016, North Cestrian became an Academy Free School. The vision was to provide a forward-thinking, inclusive, non-selective school for the local community, whilst building on the school's independent grammar traditions. At the same time, North Cestrian joined Altrincham Grammar School for Boys within the newly formed Hamblin Education Trust, thereby completing an educational legacy.

The school has grown rapidly since becoming an Academy (Free School). Pupil numbers have more than doubled since 2016; in 2022 there were 760 pupils in school and this number will rise to about 800 over the next few years, which will be our capacity. Most of our pupils live within postcodes WA14 and WA15. A programme of building works was completed in 2019, providing school with modern facilities. The school's extensive playing fields are a short walk away; there are ample pitches and tracks for a good range of sports activities and our next focus is to upgrade the adjacent changing rooms and pavilion.